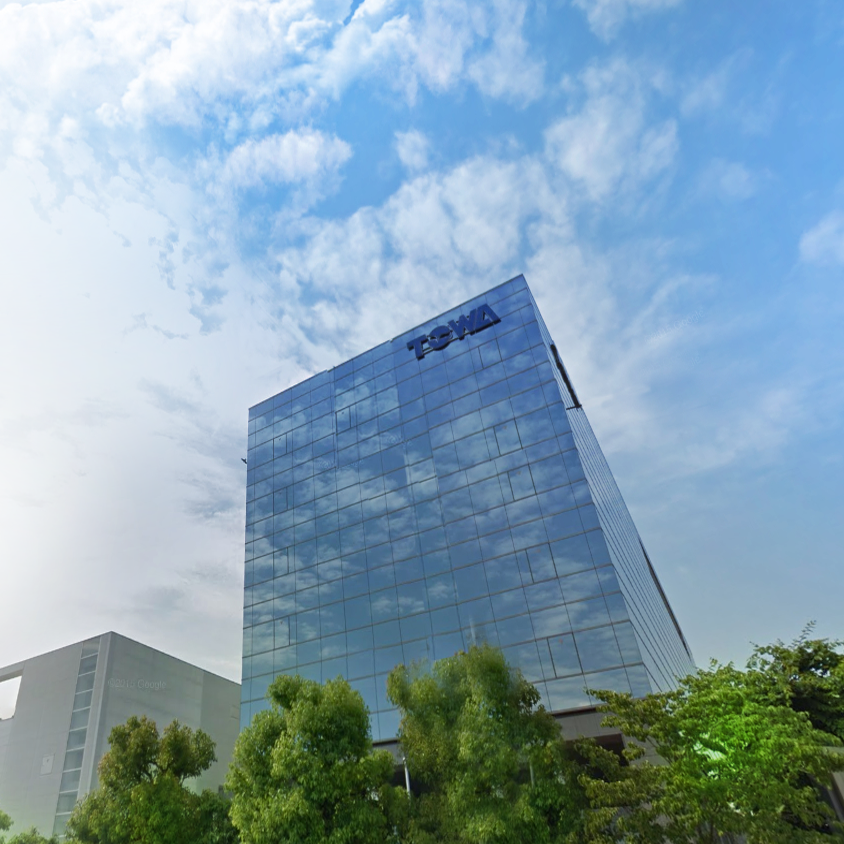 The TOWA Corporation of Japan, founded in 1979, has always pursued development of new products and innovation in Semiconductor manufacturing technology with the goal of achieving win-win relationships with their customers by working directly on joint development projects, and the establishment of service centers in the world's major semiconductor producing regions. These efforts let to developing a firm foundation to meet the needs of the technical evolution in the semiconductor field by "providing the products and services that our customers require, in a timely fashion, in the optimum location, and at a reasonable price".
Recently also the LED manufacturing technology for devices such as interior lights, Flat Panel Display Backlight for TV and for Automobile applications became part of The TOWA equipment portfolio.
The transfer molding and compression molding technology, developed by TOWA has become the leading technology in the fields of Semiconductor packaging and LED manufacturing.
TOWA Europe has been established in 2004, to serve the many European customers.
TOWA Europe supplies you the TOWA manufacturing systems, can help with your package development, provides after sales service and supplies the spare parts you may need.
The cooperation with the package/product development centres of our European customers as well as with European institutes enables us to play a leading role in the development of new products by European companies.
In addition to the Packaging Development Center TOWA Europe introduces three new ultra-precision technologies in Europe: CBN end mills, micro-fabrication and Bancera coating.
These technologies have been developed by the TOWA Corporation of Japan as a solution to the increasing demand for ultra-precision products in the area of micro-machining. After the successful application within the TOWA Corporation of Japan these technologies will be introduced in Europe by TOWA Europe.
We can give full support in package development, from the designing stage to mass production.